eClick 0.2.0 released!
Posted on Mon 24 April 2017 in News
After lots of work, feedback from users, numerous improvements and changes in code eClick version 0.2.0 is out and ready for downloads.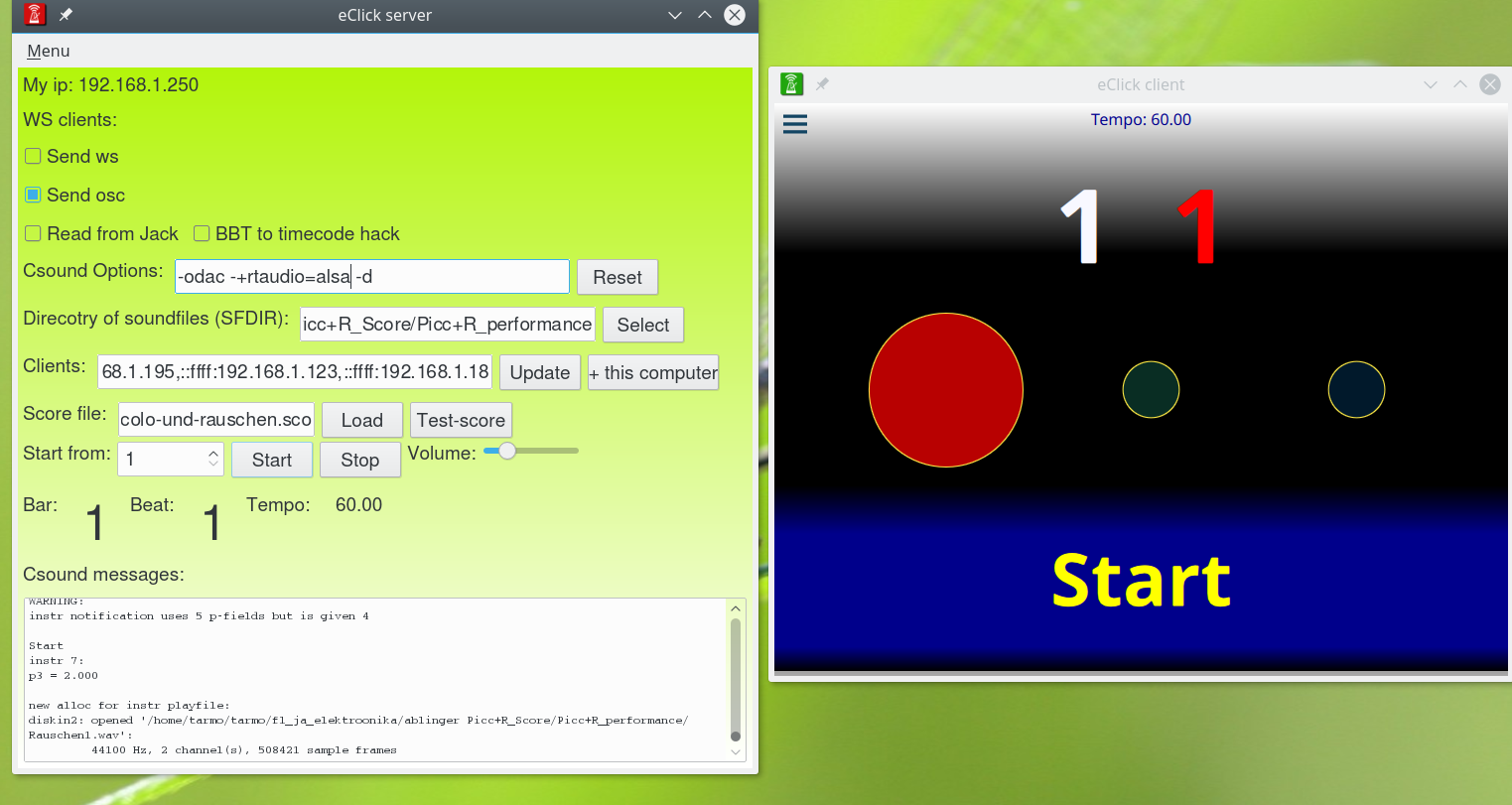 eClick is a free wireless visual click-track system for musicians.
Version 0.2.0 seems to be fully functional and ready to use. Nevertheless it needs still more testing - be careful in mission critical situations!
Please download, try out and let know how it goes!
See more: Getting started
Read more about improvements from here
tarmo